Most days for me at work are what some people might describe as casual but today is definitely not casual Friday for me. Our annual staff awards ceremony is on later this afternoon and I'll be collecting my ten year service award. It's funny because I don't even feel old enough to have worked anywhere continuously for ten years. I'm not even thirty yet but not far off it.
Today's outfit includes a hint of red to celebrate Daniel Morcombe's life and his family's long journey of searching for him and his killer. I hope today's public and private funeral gives them some sort of closure.
nine west dress (purchased in the US) | stella mccartney for target bag | diana ferrari wedges | tommy hilfiger sunnies
Had to throw this classic in.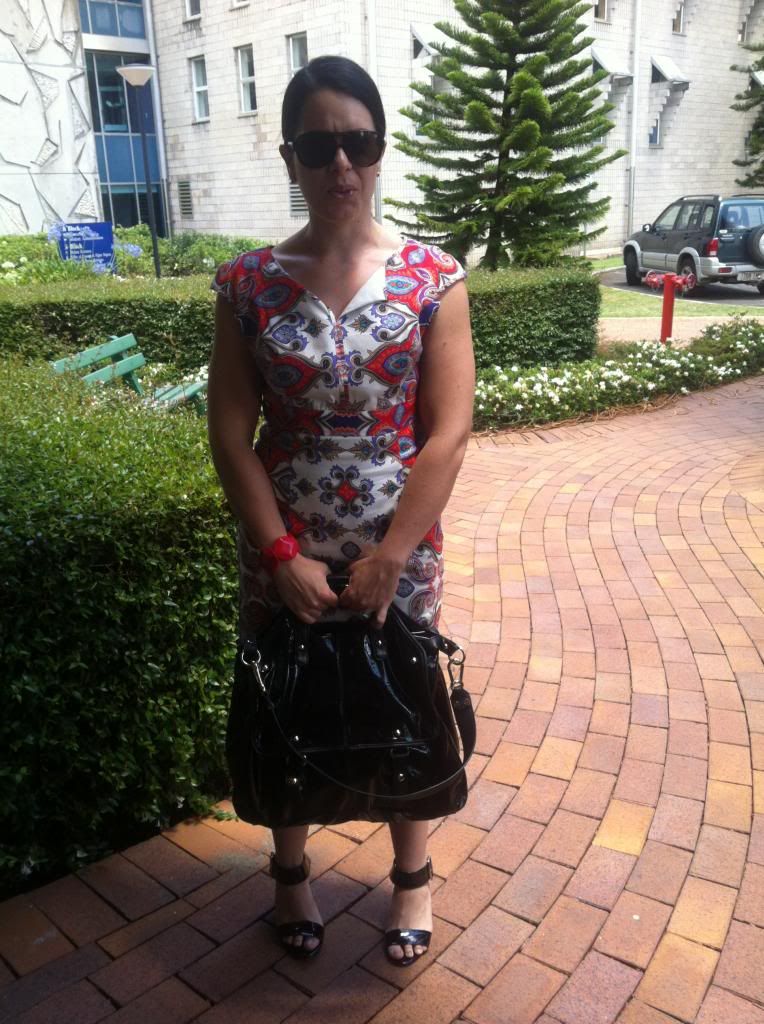 Last Saturday while on the Sunshine Coast my friend tried this jumpsuit on in Dotti and it looked AMAZING on her. At $59.95 it was just a bit too expensive but a 30% off one day sale yesterday sealed the deal. I had to try it on because it looked so damn good on her and what do ya know ... I bought one for myself too.
Looking forward to dinner and drinks tonight with these special girls.
have a fabulous weekend whatever you're up to.