It's national ride to work day and I decided to overcome my fear of being swooped by a magpie and ride to work. Man, I love my bike and know I should ride it more often.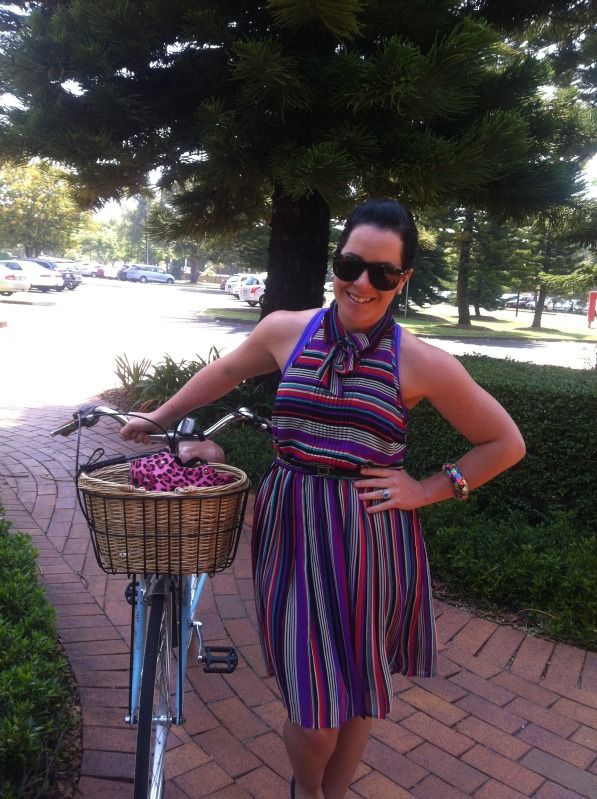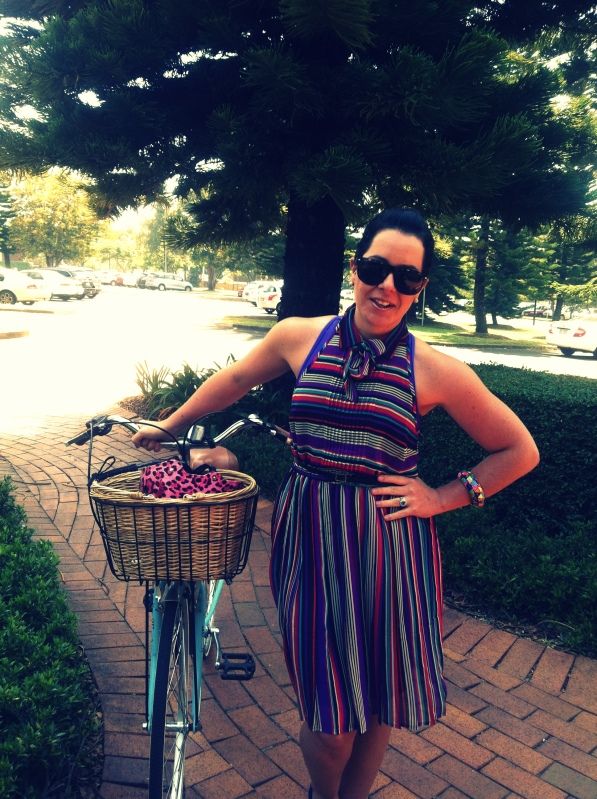 forever 21 dress | diva bangle | katies ballet flats | ray ban sunnies/glasses
I can't help but think I look a little plump in these photos. I was excited to find out I hadn't put on any weight after jumping on the scales after getting back from the US. It's a week later and perhaps it is catching up with me now?!
Stay tuned for a giveaway this afternoon - very exciting!