Hello all! I've been a little quiet of late - have lost my mojo a bit I think. If I knew people (more than my sister, mum, friends and workmates) actually looked forward to my posts I might be more inspired to post more regularly.
Rode my bike to work today as the battery in my Rav decided to die last night. It has had a good run though - four years. I know I'd prefer to be spending the $100+ on other things though!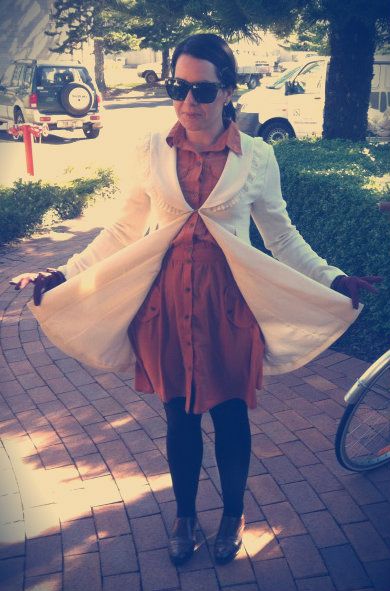 trade secret dress, lili coat, vintage gloves, vintage shoes, cassette society sunnies, nutcase helmet
These shoes are labelled a size 8 and are beautifully soft and with awesome detail. I am regularly a size 7 to 7.5 and these feel small - too small to keep. If anyone is interested in them please let me know. Cost would be $20 including postage within Australia.