Today's outfit was built around this new Forever New prom skirt I bought a week or so back for around $30 while they were having a 50% off the marked price sale (gotta love that!)
I love the pattern, the poooof-i-ness and above all else, that is is basically
spring
personified.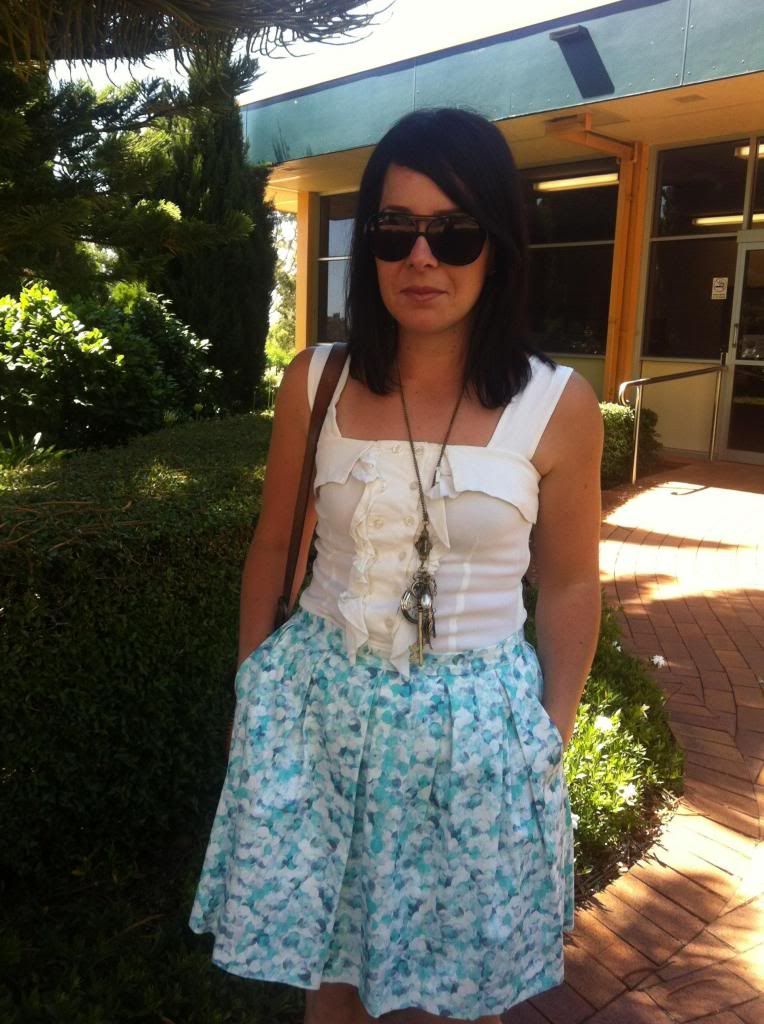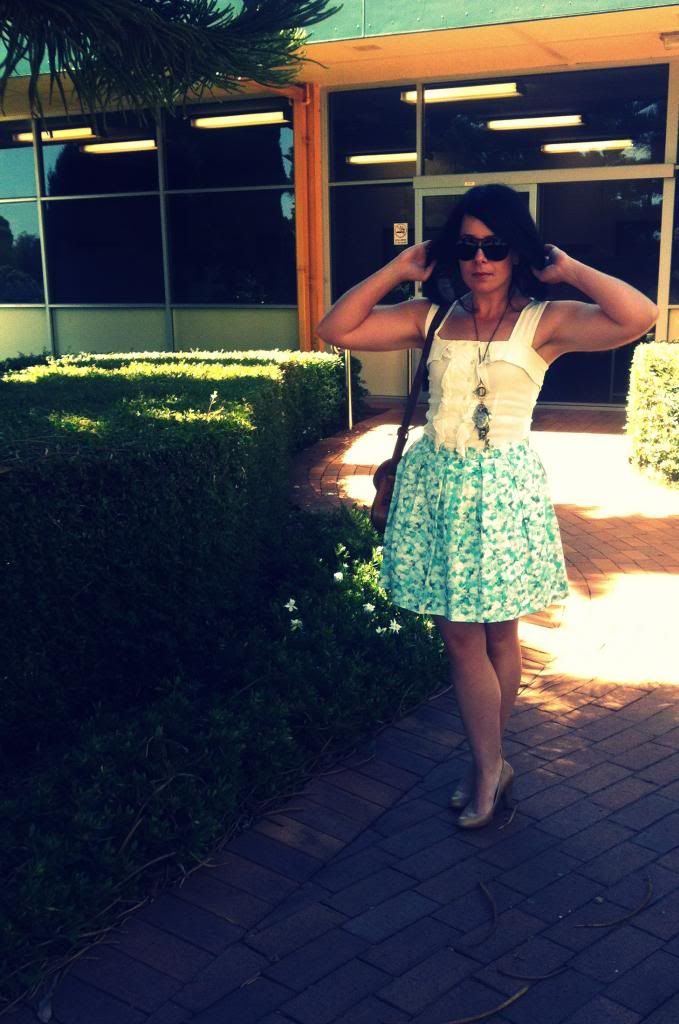 forever new skirt | thrifted cue top | vintage bag | diva necklace | thrifted siren heels | tommy hilfiger sunnies
For all you Toowoomba bargain hunters out there, Lifeline on Anzac Avenue has 50% off all clothes till Friday. You better get there before I do and take all the good stuff!
I'm finally able to share our new house in anotehr post later this afternoon. Stay tuned!