Totally gone troppo today and loving the opportunity to wear colour, colour and more colour.
I picked up this Dotti dress a couple of weeks ago for 30% off the marked price. Original price was $69.95 (wtf?!) and I got it for a little over $20. Isn't the back detail just the sweetest?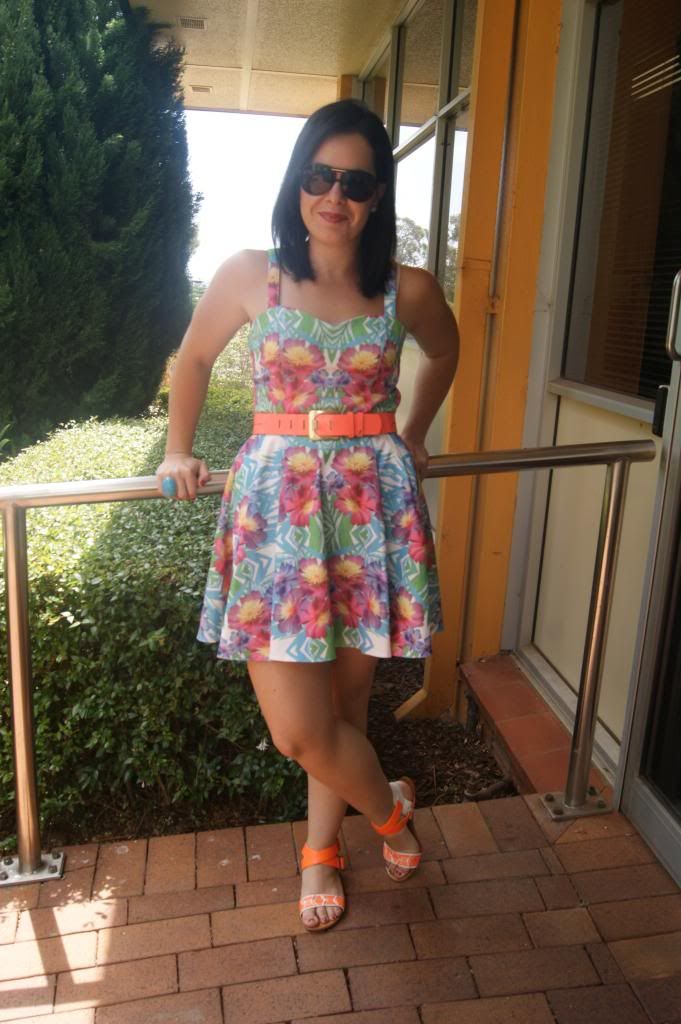 dotti dress | forever new belt | tommy hilfiger sunnies
twenty four days until I'm in our new house!!!!