Spring is here and what better way to celebrate it than with a vintage floral dress?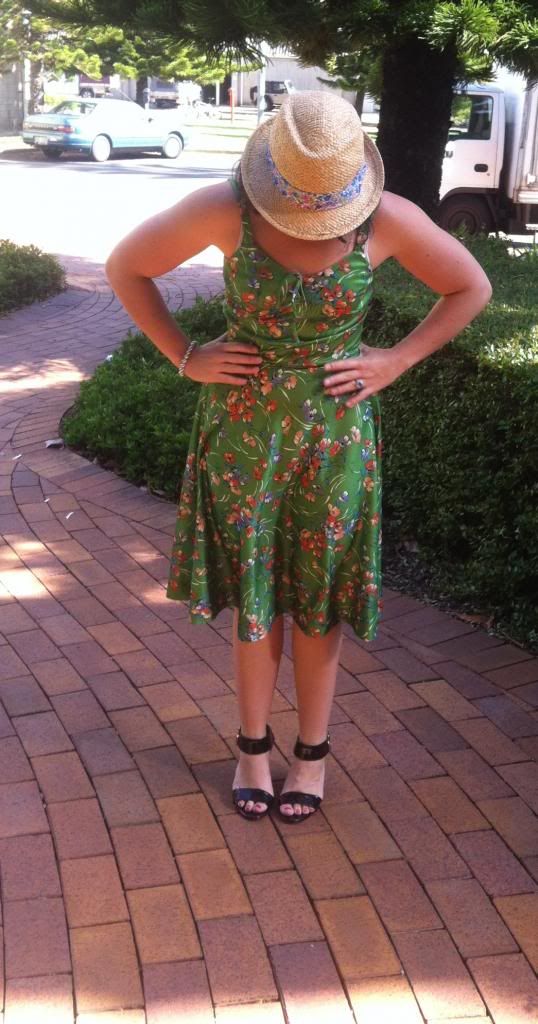 vintage dress | diana ferrari wedges | forever 21 hat | vintage sunnies
Anyone else excited about the final twilight movie?! I'm no twi-hard but am a big fan who has never actually seen any of the movies in the cinema. Team Edward all the way!!!! Which team are you on?
Hoping to share a sneak peek of our new house which goes unconditional tomorrow ... stay tuned.