Sorry it's a bit late but I have just drawn the winners of my photobook giveaway. Thank you to all that entered! The lucky winners are Erica Louise and Zara.
Congrats girls. I'll be emailing you shortly.
I've seen a few celebs rockin the polka dot pant recently and when these babies turned up at Lifeline yesterday in all their 90s glory I knew I had to grab them ... however much they may look like pj or mc hammer pants. I've only had one (male) co-worker ask if I forgot to finish getting dressed this morning so that is a win.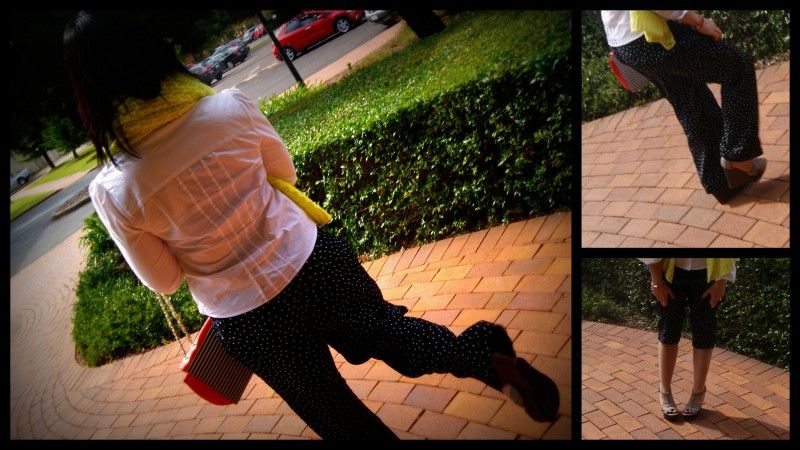 I can only imagine these may just have belonged to one of the members of Girlfriend (who else was a fan?!).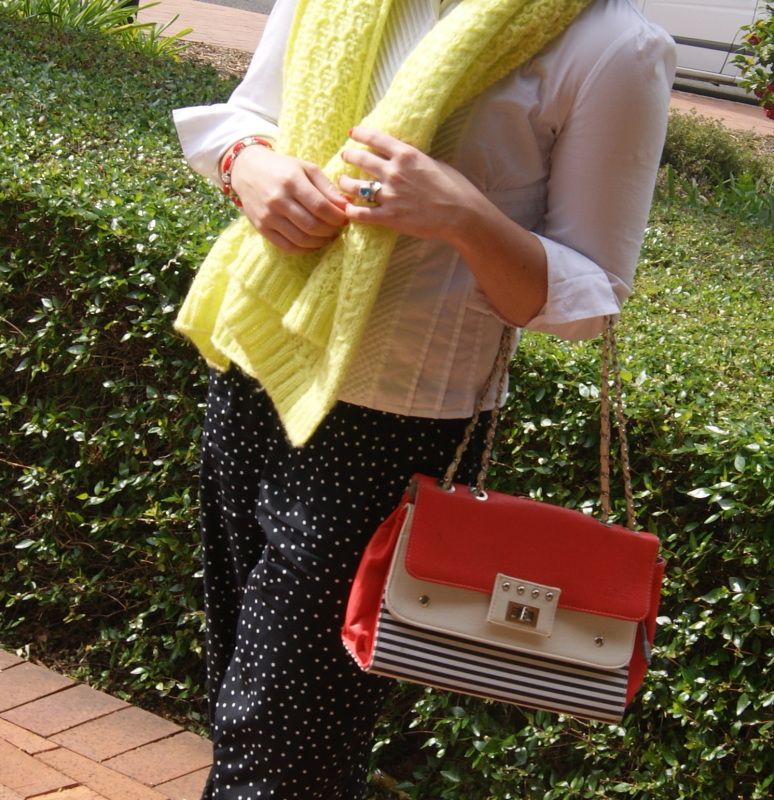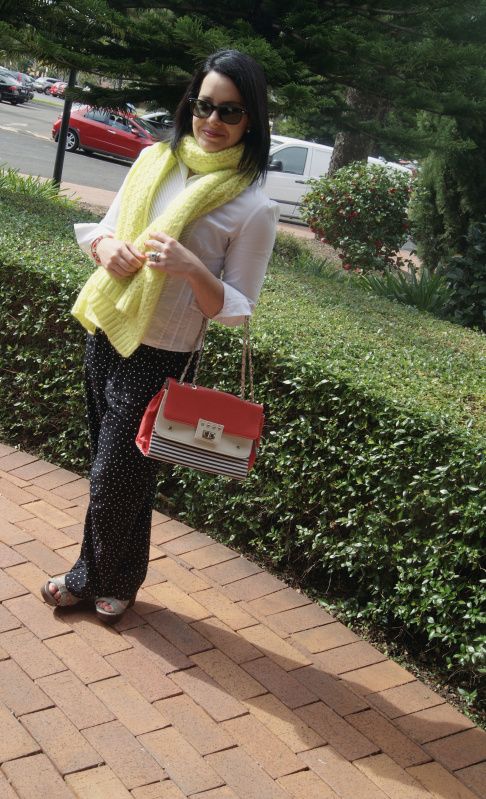 thrifted katies pants | asos wedges | thrifted the works shirt | sportsgirl scarf | bag from KL | ray ban sunnies