Picked up this stunning 70s maxi at Lifeline a couple of days ago in the same trip as the polka dot pants I wore yesterday. It cost $3.50 to take it home with me.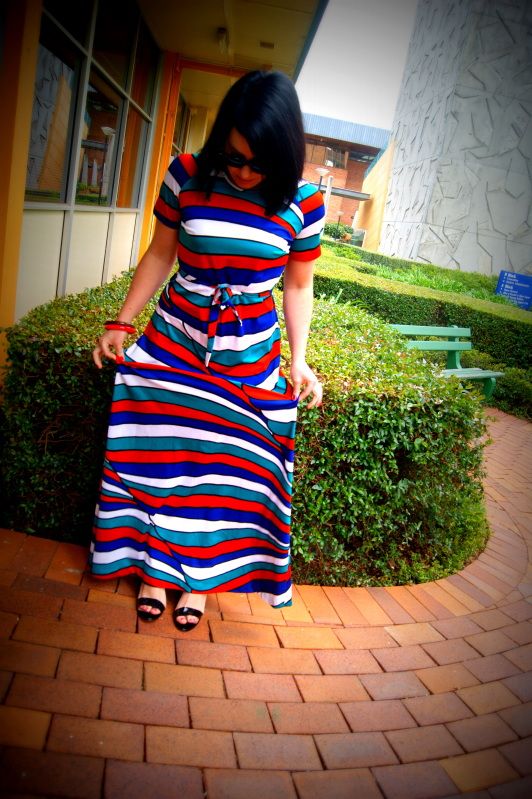 vintage dress | diana ferrari wedges | diva bangles and earrings | ray ban sunnies
It's five weeks until we leave on a jet plane to America! I never think my packing through thoroughly and usually end up packing pieces which do not compliment each other and by the end of the trip I am so sick of the clothes I packed. So this time around I'm going to plan my wardrobe. We are attending a wedding a few days in to our trip so I'll have to pack a couple of options for that but apart from that I'd love your comments as to how you decide what to take. We are going to the San Fracisco/Bay Area for 8 nights and LA for 5 nights.
Is it selfish to want to get my makeup done for the wedding? I have no idea about makeup and would like to look nice. Do you think professional makeup should be reserved for the bridal party only?

a funny out-take ...